Social Distancing Signage and Reminders
Custom Design. Speedy Print. Fast Delivery.
Home Improvement locations, Restaurants, Grocery stores and their employees are saving lives by making sure we have access to essential goods during the COVID-19 crisis. Social distancing helps lower the risk for both employees and patrons. It is essential that your retail location be marked with proper social distancing floor decals and signage. Let the Blue Roots team take care of these decals and signs. They can be designed, printed and shipped within 48 hours depending on material and quantity.
Floor Decals for Social Distancing
Non-slip custom messaging and logos for distancing in busy checkout lines, and aisles.
Freestanding Displays for Crowd-Control
Easy to setup and quick to move when adjusting to surges in traffic anywhere in your store.
Hanging Signs for Health Precautions
Custom rigid foamboard and plastic ceiling signs are affordable and can be hung anywhere.
Examples of Social Distancing Signs
It is important to implement proper installation of social distancing signs to control traffic and spacing of customers.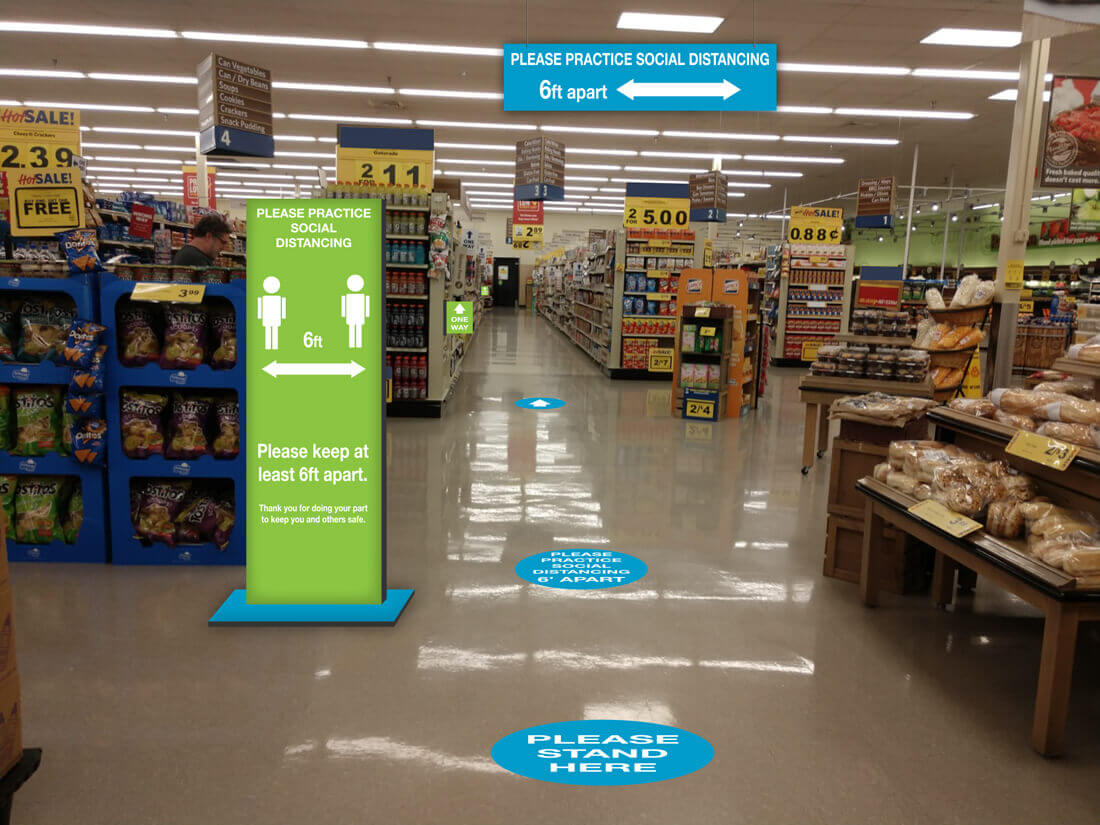 Contact Us
Contact us today by filling out the contact form below or call us at 980-256-4819 to get a quote for your social distancing signage needs.