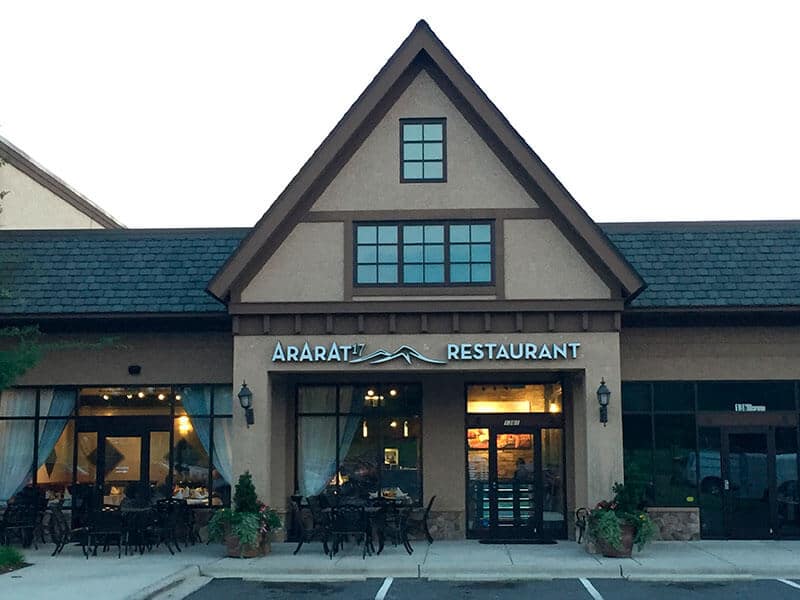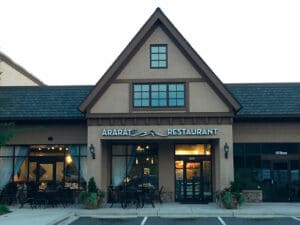 No building is complete with out exterior signage. We can design, fabricate, and install the outdoor signs from a race way sign to back lit letter we have your covered. Our outdoor signage firm offers completely custom fabricated displays from start-to-finish. assistance from a trained team of signage designers, project managers, site analysts/planning experts, engineers and installation. In addition to designing and fabricating traditional and non-illuminated outdoor signs, we create digital and LED signs. With our North Carolina based design and fabrication facility we service the entire south east with dependable, fast, and creative exteriors signage.
Outdoor Signs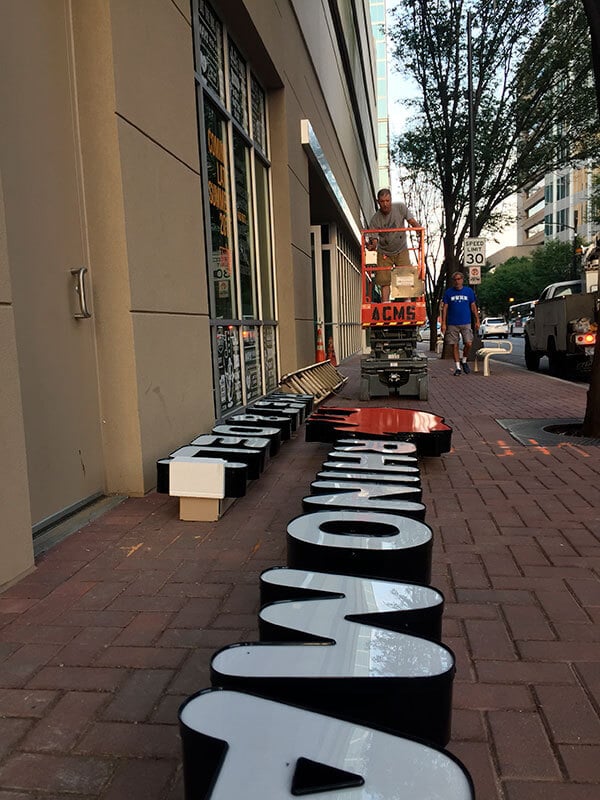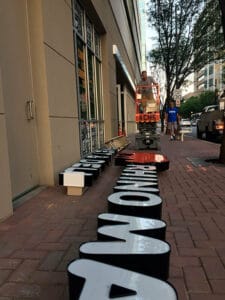 It is not every day that you put new outdoor signs up and we make sure that we not only meet your brand standards but also comply with your the property requirements. One of our senior design specialist will make your out door sign vision come to life. Then our expert fabricators, working with the latest equipment and materials will build it your exterior sign. Our sign project managers will make sure from design, to fabrication to site installation your project is on time and budget.
Architectural Signage
Architectural signage is any type of sign on the exterior of a building or structure that will help identify a location or give a visitor a better idea of where they are. There are a variety of different types of architectural signs that we fabricate and install. Some of these signs are:
Channel Letter Signs – Built with custom made plastic or metal letters and are often internally illuminated. These are also commonly referred to as raceway signs.
Halo Lit Signs – Typically built with channel letters with backlighting instead of internal illumination.
Pan Face Sign – A very common type of sign that has a design or logo printed, painted, or pressed into a polycarbonate or acrylic sheet, framed with aluminum or steel, and internally illuminated.
Contact us today to start your Outdoor Signage project